All About Tang Chao
Life is like martial arts. You know well the best time to fight. Also, you are aware when you have to protect yourself.
Life's journey is like sports. You need to experience how to lose for you to become a winner.
When you know what you want, giving up is never on your vocabulary, the same way to Tang Chao. At a very young age, he already has the heart for sports. Regardless of hardships, failures, disappointments, frustrations, and judgments, he proved to everyone that he is worthy of the word "success."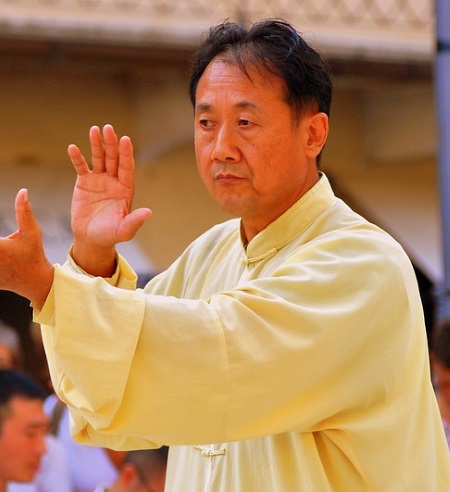 Tang Chao was born in a beautiful and tranquil province of China – Yunnan. The mesmerising rock formations, breath-taking mountain views, and energising bodies of water witnessed his long journey to his passion for sports and martial arts.
From the very start, he already knows what he wants which is to succeed in the field of sports. His family means everything to him. They are one of the reasons why he remained inspired, motivated and passionate of achieving his dreams. He grew up in a simple, happy family. His father is a company driver in a textile company while his mother is responsible for taking care of them while his father is at work. He is the second born in the family. He has an elder sister and a younger brother.
It was a typical afternoon when the sun is about to rest in just about a few hours. He was seven years old by that time when he discovered which path he wanted to take. His friends asked him to join them to play. The playful breeze touched his skin while they are heading to the court. He has already watched several basketball games in his place, but it is his first time to play the sport.
At first, he felt nervousness especially when he already holds the basketball on his hand. He dribbled it, run, defended the ball. When the time comes that he will take his first shot, he stopped for a few seconds. He felt mixed emotions – tension, thrill, excitement, and thirst. As he frees the ball from his hand, he smiled. He made it to the basket! In one side of his brain, he told himself that finally, he knew his journey.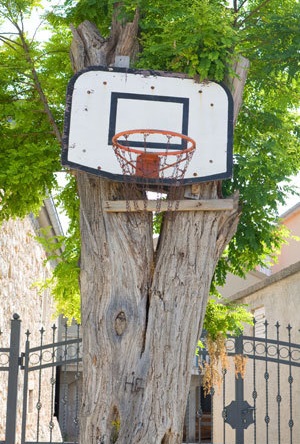 From that day, he became more eager to learn basketball. His family noticed that he is consistently going to court after school. One time, when he arrived home after playing basketball, he saw his father standing by their door. With a serious look and intense eye contact, Tang Chao was filled with curiosity about his father. His father told him that he has something to show in their yard. After a few steps, he felt so much amazement and happiness when he saw an outdoor basketball hoop attached to a tree.
The family of Tang Chao has their full support about his passion for the sport. And, the support and love he felt from his family keep his dreams on fire. But, like any other story, he has to experience challenges before he knows what success feels like.
During his primary school years, he started to become interested in joining sports activities in school unlike before. When he began fulfilling his dream, everything is not as easy as singing alphabets.
Since he only depends on the televisions, books, and other materials that could help him improve in basketball, he felt his skills are not enough. When looking in his every time he plays basketball, and passion mirrors his eyes. However, his team always end up losing, and he blamed himself for that. He thinks that if he only played better, it will not happen.
Tang Chao's family noticed his frustrations, so they made an action to cheer him up. They invited him to the yard. While Tang Chao is still wearing a frown on his face, his father handed the basketball. Curiosity puzzled his mind about what is happening. His family told him that he is just starting to fulfil his dream and giving up has no place on his heart and made. His mother expressed that his journey might be shaky or rocky, but when he is with family, they can make the path smooth.
After that conversation, Tang Chao regained his courage to continue dreaming. Some of the staff in school noticed that he has the potential in sport. So at a young age, he started training basketball and then, football and athletics were introduced to him. However, he remained thirsty about everything as if he wanted to explore more.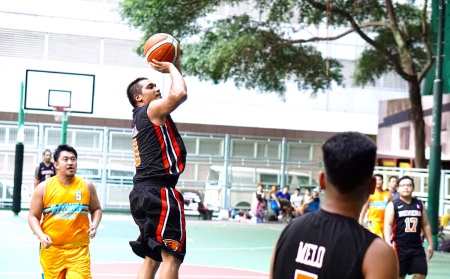 As for Tang Chao 's secondary school years, he joined the sports club where he had the chance to train further. He was engaged in different basketball, football, and athletic activities. Although he was very busy with his activities, he still manages to balance his studies. He gave full dedication in reaching his dreams. Like what his mother always says that if he wants to achieve something, he needs to work hard. He put on his heart that he can never make his dream by working overnight, he needs to sleep and wake up millions of time with dedication, courage, discipline, and passion on his side.
When he reached college, new chapters of his life has started. Before he entered college, the company where is his father is working struggles. So, they faced some financial issues where it came to the point that it is almost impossible to send Tang Chao to school. He feels sad knowing that his parents feel devastated by what is happening. He expressed that it is fine for him if he cannot make to college because he can still pursue his dreams in sports. But, his parents did not agree because they believe that education is essential and their son can have better opportunities and future if he will finish his studies.
Tang Chao understands what his parents want for him, so he decided to take an entrance examination in a university far from home and try to apply for a scholarship where he can play as varsity. Fortunately, his gaokao score made him qualified to study on that school as well as he was offered with a scholarship.
Tang Chao's first year in college wasn't easy. He is quite far from his family. He took a course about sports science, and he finds it difficult to manage his time for academics and sports activities. But, it did not stop him. Despite being judged by many that he is not good enough to be part of the school basketball team and he cannot help his team to win, he remained motivated.
However, an event where his team did not make to the championship make him once doubt himself. When school vacation arrived, students are given a chance to visit their home. Tang Chao spent his time with his family.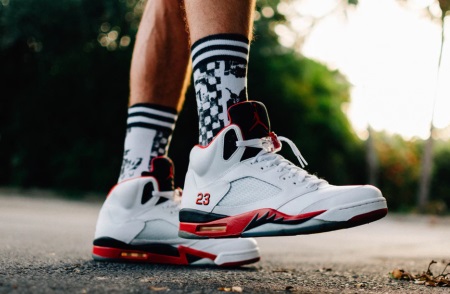 One evening while he is examining himself if he could make his dream, in reality, his father entered his room carrying a box at his back. He knows that something is bothering his son, so he asked him. Tang Chao told his father everything. His father smiled and said that losing does not necessarily mean that he already failed. Losing is part of winning. No one can ever understand what is winning without losing first. Those words hit his heart. His father gave him a box, and as he opened it, his heart is filled with so much happiness. It was a pair of basketball shoes where every family members have contributed to buying it. Then, his father told him that whenever he is playing, he is never alone, they are on his back all the time even they are miles away.
After spending years in the university, Tang Chao graduated and his team finally won the championship. After that, he was flooded with lots of offerings to join a basketball team. He played basketball team for several years and while he is doing that he continues his passion for football and athletics. His career started from very low, but as he poured his everything, he became one of the most successful sportsmen. On his football career, he shows his enthusiasm and passion to every football championship as well as he is very interested in the latest team's statistics.
Later on, he discovered martial arts – Wingchun, Tai Chi, and Chi Kung. He allotted time for him to learn the martial arts and became good at them. Through Wing Chun, Tai Chi, and Chi Kung, he gained new experience and taught him a different level of discipline. He learned various skills that helped him improve. He never closed his door from new learnings. His heart and mind are always open to welcome challenges and learnings.
Tang Chao never gave up on his dream of becoming a successful sportsman. He believes that as long as he has his passion and family, there is no such word as impossible. As he discovered where he would dedicate his blood, sweat, and tears, nothing ever stopped him.
When people see a ball and a hoop, the very first thing that comes to their mind is basketball. This sport has created a significant impact in the field of sport.
Wing Chun is among the popular martial arts in China that were developed hundreds of years ago. It is considered a form of self-defence.
 
With thrilling, exciting, and heart-stopping actions that football has, it is not surprising why the world go crazy over this sport.